In-View and Audible Rates
In-View = 50% of pixels are in-view at any given moment
Audible = audible volume is greater than 10% (this is a setting on the video player)


These metrics, like those for Viewability, apply only to impressions that are measurable for viewability via a VPAID tag.


The metrics for the In-View Start Rate, In-View Completion Rate, Audible Start Rate, Audible Completion Rate, Average Duration In-View and Average Duration Audible are now included. This data sheds light on if the ad can be seen or heard both when the ad starts and ends as well as the total duration, in seconds.
In-View Start and Completion Rates
Average, Media Types and Ad Lengths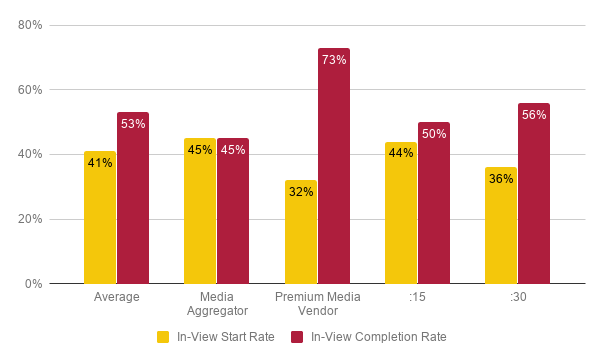 Audible Start and Completion Rates
Average, Media Types and Ad Lengths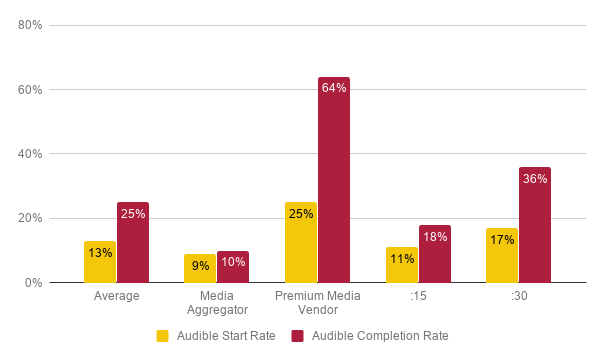 In-View and Audible Average Duration by Seconds