Click-Through Rate / Engagement and Average Time Spent
NUMBER OF CLICKS DIVIDED BY THE NUMBER OF IMPRESSIONS


Average CTR
CTR by Media Type
The Click-Through Rate remained steady for premium publishers in Q2 with a very slight increase over Q1. The rate for aggregators, while much higher than that of premium sites, saw a slight decline in Q2 from Q1. Marketers, particularly on premium sites, seem to be focused on engagement with their ads as a leading KPI, deprioritizing clicks away from their brand stories. Keep in mind that the fluctuation in these numbers is small, as all percentages are under 1%.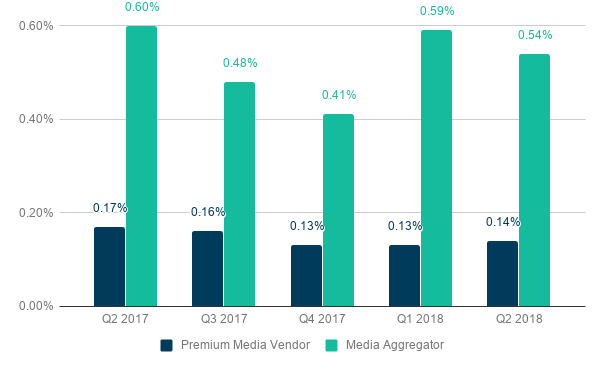 CTR by Ad Length
The Click-Through Rate for 15-second ads increased significantly in Q2, far surpassing that for 30-second spots, indicating that viewers are less likely to click away from content during longer spots. CTR for 15-second ads rose to .40% in Q2 2018 from .27% in both Q2 2017 and Q1 2018.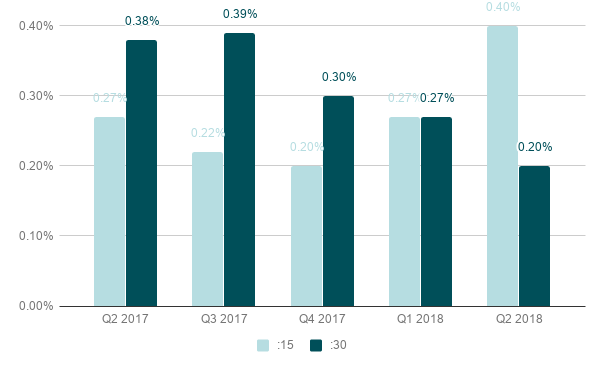 CTR by Device
Desktop is the one device that saw a decline in Click-Through Rates from Q1 to Q2. Rates for mobile and tablet both increased.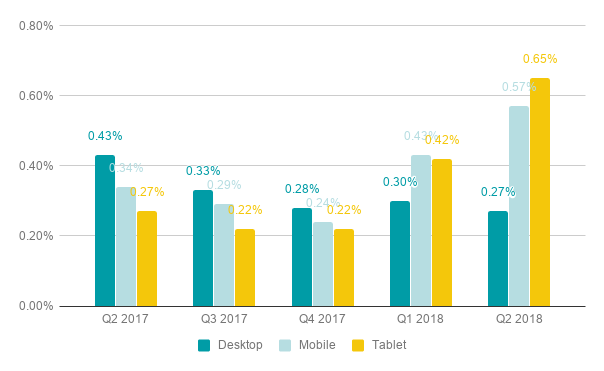 Average Percent Time Spent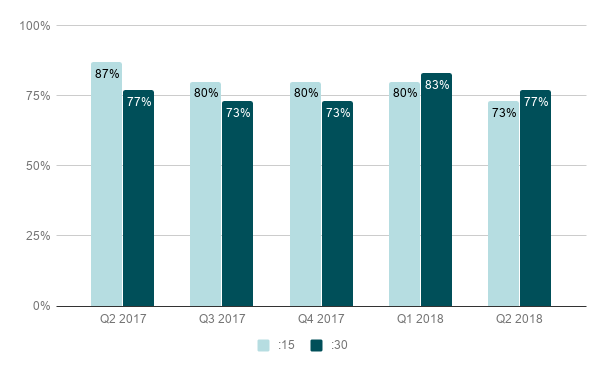 Average Time Spent by Seconds